At Poorthuis Packaging, we are always looking for sustainable solutions for our customers and for the planet. One of the newest sustainable options for packaging fruits and vegetables is the kraft paper bowl, in addition to the existing rPET (bowl) version.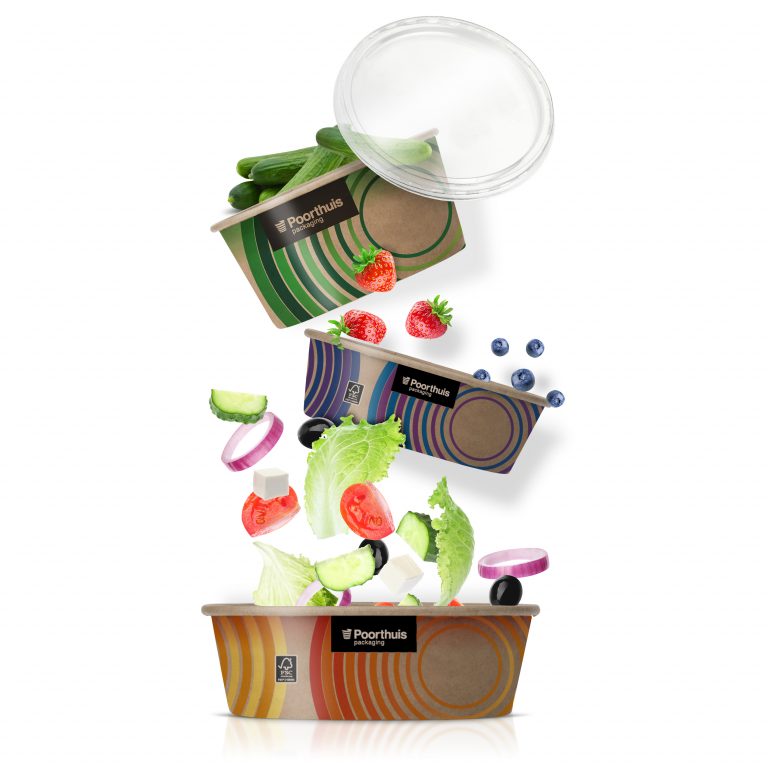 Kraft paper has several important advantages. It is recyclable and made from FSC certified sustainable sources. Furthermore, it has a natural appearance and can be printed with environmentally friendly inks, making it not only sustainable, but also aesthetically pleasing. Kraft paper is, therefore, a fantastic option for packaging fruits and vegetables.
rPET is made from recycled plastic and also has numerous benefits. It is one of the most sustainable plastic packaging options available and can be recycled after use, making it a great way to reduce waste. rPET is resistant to moisture and has excellent barrier properties, making it suitable for packaging moist and sensitive products like fruits and vegetables.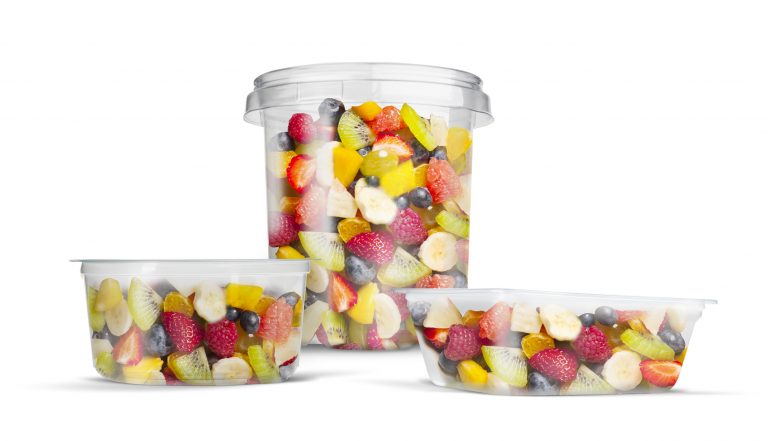 Both options, therefore, have their significant advantages. Kraft paper offers sustainability, quality, and a natural appearance, while rPET provides a sustainable and water-resistant packaging solution. As a packaging producer, we offer both options to our customers and help them choose the solution that best fits their needs and contributes to a healthier planet.

Do you need customized advice?
Please contact us and our packaging specialists will be happy to help you.